Group of Companies
Woodsol believes that when great minds are put together, problems are no longer an issue. That is why we strive to work with the best in the industry, to deliver solutions to you in no time.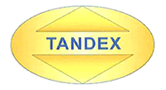 Specializes in the Chemical Cleaning (Acid Cleaning) of power station boilers, petrochemical plants and vessels. As pioneers since 1991 in the specialized field of chemical cleaning (acid cleaning) in Malaysia, TANDEX has now set a mark internationally in South East Asian countries such as Thailand, Taiwan, Philippines, India, Indonesia, Brunei, and also Trinidad & Tobago and Sudan. Our clientele includes Siemens, Alstom, ABB, Mitsubishi, and Petronas. TANDEX is technologically equipped with state-of-the-art equipments (i.e. large capacity pumps, tanks, steel piping, Mobile DM plants, and mobile sludge dewatering units).
---

The company provides cutting edge engineering services and adapts innovative technologies in conjunction with technology suppliers from overseas to provide state of art solutions.
Founded on the strong basis of over 3 decades of experience in providing engineering services to Chemical Process Industries, MARUNTECH provides customers with a wide range of services in the Pollution Control & Prevention business. The company designs and implements systems for
air pollution control, effluent treatment, solvent recovery and water management.